AB

UT MILTON KEYNES
Milton Keynes today and tomorrow
Words say a lot about the people who use them. American politicians talk of running for office where in Britain we stand for election. We envisage what may happen to us whereas in the States you envision how you will shape the future. Not sure vs. Can do.
As people living in Milton Keynes know well, the grid system, envisioned by the legendary architect Helmut Jacoby to link the city and its surrounding countryside, has helped develop a 'can do' culture which has enabled the city to achieve more, faster during its first forty years than anywhere else in Britain.
In the next twenty years, the period of the South East Plan, Milton Keynes will pull further ahead and will become a third centre of excellence alongside Oxford and Cambridge. The city is constantly reinventing itself, like Hong Kong and Shanghai. Beyond that the future of Milton Keynes will be in the hands of those who are now its children, and there is no doubt they will envision even greater advances, pushing horizons back even more
Milton Keynes' rich history
But Milton Keynes is not just a state-of-the-art city. It has a rich heritage of buildings and artefacts from the past, from the stone age to the Second World War. The people of the Bronze Age left a large circular round house made of timber in Wolverton and a fabulous hoard of gold torcs in Middleton. The town of Magiovinium and Bradwell Villa testify to the importance of Milton Keynes in Roman times. The Anglo-Saxons built a settlement in Pennyland and buried their dead with much ceremony in Newport Pagnell.
Milton Keynes figured importantly in later times too. In 1977 a windmill built around 1250 was excavated in Great Linford, making it the earliest in England and much older than the Bradwell Windmill, which was constructed in 1816.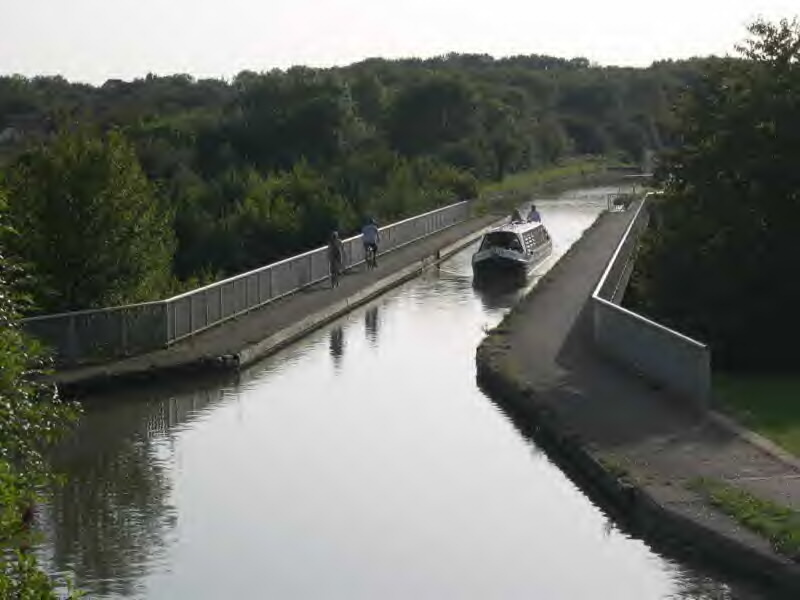 The Industrial Age saw Milton Keynes come into its own. In 1800 the Grand Junction Canal opened, and runs through the city from north to south. It was later renamed the Grand Union Canal and remains to this day emblematic of England's canal network. After the canals came the railways, built around their hubs, the great railway centres. The London and Birmingham Railway's Wolverton Works, established in 1838 to build and repair carriages, was one of these centres.
Milton Keynes has played its role in history too. The Gunpowder Plot conspirators met in Gayhurst House. The poet William Cowper and his friend John Newton lived in Olney. John Newton was a notorious slave ship captain who turned active campaigner for the abolition of slavery alongside William Wilberforce. He became a curate and wrote the famous hymn Amazing Grace.
Perhaps Milton Keynes' finest hour came during the Second World War when in 1939 the Government Code and Cipher School established themselves at Bletchley Park to track and decipher German military communications. Cracking the seemingly impenetrable Enigma code played a major part in foiling Luftwaffe bombing raids and U-Boat attacks and was a significant factor in defeating Nazi Germany. The team developed many ground-breaking machines to help them decipher codes and in 1943 they started on Colossus, which became operational the following year making it the world's first electronic computer.
A healthy environment for people…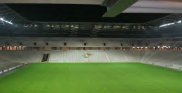 The city offers children and young people (and not-so-young people) an unparalleled range of sports they can take part in, from archery to volleyball with facilities on hand for them all, including Xscape for skiing and other snow sports and Planet Ice for skating and even ice hockey. And, of course you can always be inspired by the MK Dons - just wait till their magnificent new stadium opens on July 13th! - or by hockey in the National Stadium.
…and for wildlife
What's good for people is good for wildlife too. Milton Keynes has been very careful to conserve environments for its birds and animals, trees and plants. The many parks, woods, lakes, gravel pits and disused quarries provide excellent and diverse habitats for many species. The Ouse Valley Park in Stony Stratford is a wildlife conservation area, the Blue Lagoon in Bletchley, a flooded clay pit, is now a nature reserve and Howe Park Wood in Tattenhoe has been designated a site of special scientific interest. Even the grid system itself contributes to nature conservation: the wide verges provide valuable wildlife corridors between areas of open land.
But Milton Keynes has always attracted wildlife. In Jurassic times it was home to plesiosaurs and ichthyosaurs. Mammoths and woolly rhinoceros roamed the frost-bound landscape in the Pleistocene.